When Helen Keller, the famous blind, deaf and dumb author and disabilities activist, was 11, she wrote a short story called 'The Frost King' that was published in a couple of newsletters. It quickly got a lot of attention because many found it very similar to a story written by Margaret T. Canby called "Birdie and his Fairy Friends". The scandal quickly became a national issue with Helen Keller being accused of plagiarism. At the time, many famous people including Mark Twain came out in Keller's defense. It was in this context that Twain wrote these famous words: "There is no such thing as a new idea. It is impossible. We simply take a lot of old ideas and put them into a sort of mental kaleidoscope. We give them a turn and they make new and curious combinations."
When you read enough books and watch enough film you come to realise that this is very true. Indeed, all stories are based on one of these seven plot lines.
Overcoming the Monster – where the hero has an arch nemesis (usually an evil being or force)that he/she must defeat to protect one's family, home or country, like in Star Wars or Sholay.
The Quest – where the hero and his/her companions go in search of an object, and overcome various obstacles and challenges, like in Lord of the Rings or the story of Hanuman's journey to find Sita.
Voyage and Return – where the hero travels to a strange land and, after some adventure, they learn important lessons that they could not have learnt anywhere else. They eventually return as better or wiser people, like in the Odyssey or Jab We Met.
Comedy – where there are a bunch of absurd twists and turns where expectations are subverted but the outcome is always happy. Most rom-coms.
Rebirth – where an event forces the hero to reconsider his/her beliefs and attitudes and forces them to change for the better. Secret Garden (one of my all time favourite book), the story of Valmiki or Gautama Buddha.
Tragedy – The hero, a somewhat symathetic character, has a major character flaw or great mistake which is ultimately leads to their undoing, like the story of Karna in the Mahabharata.
Rags to Riches – where the hero starts at the bottom, gains success, then suffers set backs to emerge triumphant eventually, like the Will Smith movie Pursuit of Happyness.
These plotlines and the ideas that Twain was talking about might be true about fiction, but this blog is about history. What does this have to do with telling of history?
Good history writers and teachers have long employed these plotlines to tell us about what happened in the past. Some lives of important figures in history often feels like they were just made for film or novel.
Take Ambedkar for example. His life reads like a classic rags to riches tale. I do not mean that Ambedkar became a rich man or that he spent his life in the pursuit of wealth. He is no Tata or Birla. But look at where Ambedkar began and look at where we find him now – on stamps, in statues all over the city, on the sides of cobbler shops and banners in your neighbourhood. He went beyond temporal and mortal riches. The chronology of Ambedkar's life fits almost perfectly into a typical template of a rags-to riches story.
Ambedkar: From village to Columbia to Baroda to New Delhi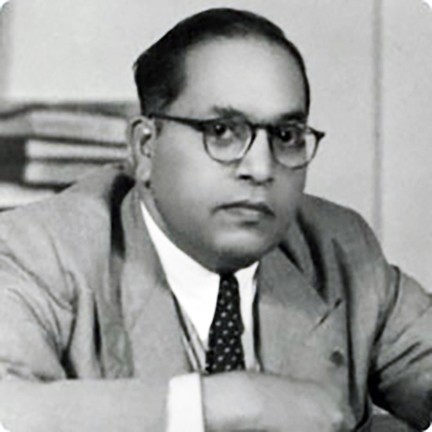 A typical Rags to Riches story has 5 typical elements – a raggedy beginning, a promising series of initial victories, a giant set back, a valiant struggle, and eventual victory. Now, this is easily managed when you are writing fiction, but often, if we take a few steps back, the fully-lived life of a historical figure can also be squeezed to fit the template, as you can see in Ambedkar's case:
A Raggedy Beginning: Ambedkar was born in a small town in Madhya Pradesh in 1891, into the Mahar caste. Mahars are untouchables and Ambedkar was never allowed to forget his low status. In school, he was forced to sit separately on gunny sacks and not given equal access to drinking water. When he would come up to the board to answer a question, children would rush to move their lunch bags out of his way so that he didn't accidentally pollute their food. Yet, Ambedkar shone so brightly that nothing, not even caste, could hold him back.
A Promising Series of Initial Victories: After school, Ambedkar entered Bombay University and got a Bachelor's Degree in Economics and Political Science. He was the first of his community to rise so high, but he was to meant to rise higher still. He was awarded a scholarship by the Diwan of Baroda that sent him to Columbia University, where he received a Masters and PhD in Economics. Then, he went to London where he became a lawyer and received a D.Sc in Economics. If you haven't caught the drift yet, Ambedkar was a rising star.
The Giant Setback: After London, Ambedkar somewhat reluctantly returned to India because part of the deal with his scholarship was that after receiving a world class education, he needed to come back and serve the Princely State of Baroda. Up until this point, Ambedkar had enjoyed several years just being Bhimrao Ambedkar – lawyer, economist, a complete human. But when he came back, no one could see beyond his caste. In Baroda, no one was willing to rent him a decent home and his colleagues refused to let him drink water from the same pot, share food with them or sit with him. It was deeply humiliating. He was being treated exactly as he had been as a child. Except now, he had a taste of a life with dignity, respect and visibility and he knew that no human deserved this sort of treatment.
A Valiant Struggle: At Baroda, Ambedkar realised that academic achievement and wealth were of no value in the face of prejudice. So, he left Baroda without fulfilling his commitment with a clear mission now. He returned to Mumbai and became a lawyer who specialised in issues relating to the rights of lower caste people. One of his early cases was a libel suit. A group of three non-Brahmins had written an article blaming all the problems facing contemporary India on the upper castes. An outraged group of Brahmins filed a libel suit on these men. Ambedkar came to their defense and won. With this victory, Ambedkar made a name for himself. But he was going to become more known when he locked horns with Gandhi himself, demanding that the Depressed Classes receive their own separate electorate, just like how the Muslims and the Hindus had their own. Gandhi was anxious not to create more division. Division based on religion was grievous enough, but dividing the Hindu electorate based on caste was unacceptable. Gandhi was going to fast unto death to oppose Ambedkar's proposition for separate electorates. Fortunately, the two men found a way to compromise. The Poona Pact was signed in 1932, where the untouchables did receive a reservation of electoral seats in the British Legislature. Ambedkar never forgave Gandhi. But during this time many noticed Ambedkar as more than just a Dalit leader. He was a political thinker.
Eventual Victory – When India was on track to get Poorna Swaraj, Ambedkar (who never joined the Indian National Congress) was asked to become Chairman of the Constitution Drafting Committee. As Chairman, he led the Committee with his clear vision of what India should be – a fair, free democracy that valued liberty, equality and fraternity. Nehru also invited Ambedkar to become India's first Law Minister.
Ambedkar who was once treated as sub-human was sought after for his sharp mind and wisdom. No one cared for his caste (or if they did, they dared not let their prejudice be known). They only cared about his ideas, and whether they liked them or not, they were all listening keenly till the end.
If this was a movie, then it would end with the hero winning – a standing ovation, or a shower of petals or a walk into the sunset.
Ambedkar's narrative arc is that of a man who rose from nothing to something, and carried us all together with him, taking the role of India's moral voice in its early years.
The Problem with Using Archetypical Plots in History
History writers and teachers have always employed one of the 7 standard plotlines from the very beginning of time. Think of any famous historical figure and you will find that they conveniently fit into one of these standard plots.
Gandhi's tale is told to us as a Voyage and Return plot, where Gandhi grows up as an average boy in India, sails to South Africa where his adventures in this strange and deeply racist land leads him to the discovery of non-violence as a potent political weapon against injustice; a weapon he returns to India with in order to push the British out and free India forever.
Nelson Mandela's story can be told as one of Rebirth, where prior to his imprisonment Mandela was leader of a violent guerilla group, but over his 27 year long imprisonment, he emerged as a voice for non-violence, forgiveness and peace.
Telling their stories in this manner can leave students or readers inspired, if that is the intention of the story. In addition to inspiring, one of the chief concerns of any good educator is to get students to think for themselves. Often stories like these glorify historical figures and encourage blind hero-worship. Is that the purpose of history teaching? To simply make us feel proud or feel in awe of these men and occasional women who changed the world?
There is a risk of over-simplification and glossifying history for the sake of good story-telling, but I argue that employing archetypical narrative arcs or plot lines have their place in the classroom, especially where critical thinking and reflection are valued
Employing Archetypical Narrative Arcs to Support Critical Reflection
Story-telling has been a powerful teaching method from the very beginning of time. From time to time, it has been used to rewrite history to conveniently persuade the listener to share the values of the story-teller.
But as teachers of any subject, one of our goals is to create independent critical thinkers. If we keep this goal always in sight, we will be less likely to stray.
Powerful narratives are a great way to hold a class's interest and keep them hooked till the very end of the lesson. But, more importantly, it is a great way of showing, not telling, history. Ambedkar's story isn't just the story of a determined man who wanted to rise out of his miserable conditions. It is very much about the perniciousness of the caste system, about the ideas of social equality and justice that he tried to ensure had a place in the Constitution, as well as the revival of Buddhism in India.
For stories to work, it is important for a teacher or writer of history to be always aware that the story is a tool. They should not fall into the trap of actually believing that a fully-lived life can cosily fit into these constructed arcs. Life does not just abruptly cut off at the high point because it would be convenient for the audience. Life ends whenever it chooses to; in Ambedkar's case the story did not just end when he occupied a seat in Nehru's Cabinet.
The interesting parts of the story are those that do not fit in the narrative arc. It's when you draw your students' attention to the unruly bits that stick out of the template. Like in Ambedkar's case, it is about how he was always restless and dissatisfied with his own work. He resigned from his position in Nehru's cabinet after Parliament failed to pass the Hindu Code Bill that sought to protect gender equality in marriage and inheritance in one go. After resigning, Ambedkar stood for elections as an independent candidate on two separate occasions. He lost both times and then, he died in 1956.
I asked my class what they thought was on his mind the most in those last months, when he apparently worked just as had as he always had even though he was very sick. Did they think he was reflecting on his role in writing the Constitution, the moral conscience of India, or the fact that he lost the recent elections and wasn't directly in government any more?
Life is more complicated than fiction. This inconvenient little ending to the otherwise perfect story had my class a little unsettled. One child found it hard to believe that even after all he had done, he was still unable to win an election. Was it because of caste? Was it because he wasn't a good politician? He asked questions that got other people thinking. The class fell silent for a while. Then, he said that sometimes even when we do our best, people don't notice. It happens to all of us – we try very hard and the others don't really care that we did. There were murmurs of agreement, as am sure many thought back to times when their efforts were unappreciated.
The conscious inclusion of narrative arcs in our lessons makes a difference, but only as long as we use it carefully, remaining truthful to the actual story and focussing on the showing, rather than the telling of the lesson.